Il Giglio Restaurant is renowned for its exquisite Italian cuisine. Located in stylish TriBeCa, Il Giglio boasts an elegant setting inspired by traditional and rustic European decor. As a pioneer of Manhattan's gourmet Italian scene, the restaurant never fails to delight.
With world-class and affable service all part of the Il Giglio culture, you will enjoy a taste of authentic and family-orientated Italy.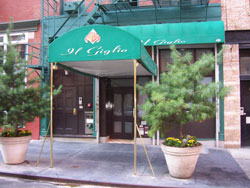 A trip to Il Giglio is about more than just a wonderful meal. It is an experience evoking the atmosphere of a Tuscan banquet: friendly service, fresh food and delightful surrounds.
Why not pay a visit to discover the Il Giglio approach first-hand?
Hours
Lunch is served Monday through Friday from 12pm until 3pm.
Dinner is served Monday through Saturday from 5pm until 11pm.
The restaurant is closed Sunday.
Frequently Asked Questions
What cuisine is served at Il Giglio?
Il Giglio is an Italian restaurant grounded in tradition. Dishes are reiminiscent of a Tuscan banquet and every effort is made to ensure that the restaurant remains true to its roots.
Where is Il Giglio located in New York?
We are situated in the downtown neighborhood of Tribeca, near New York City's vibrant financial district. The restaurant is close walking distance from City Hall Park and the World Trade Center.
What features on Il Giglio's wine list?
As you might expect, our carefully chosen wine list is focused primarily on Italian options. These include Villa Antinori, Il Palazzone, Barbi, Simi, and more.
Is Il Giglio a good choice for lunch or business meetings?
Certainly. Il Giglio offers respite from the bustling city and attracts respectful clientele. It is a suitable venue for business lunches and prompt service is readily available.
Does The Nest accept reservations?
Yes. Feel free to reach out to the restaurant in order to book a table. Walk-ins can also be accommodated.
How can I find the restaurant?
Tucked away on Warren St. in Tribeca, Il Giglio is within walking distance of the financial district and City Hall.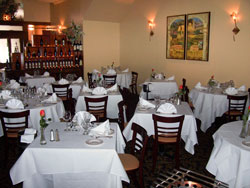 Serving classic Italian favorites including Stracciatella Fiorentina and Tortellini Alla Panna, Il Giglio food delights the taste buds. In addition you'll find a range of fresh fish and meat dishes. Why not ask your server for a perfect wine recommendation to accompany your food?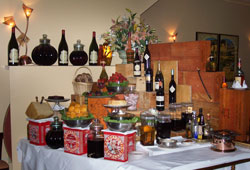 Il Giglio carries a wide and expertly stocked selection of wines! From Villa Antinori to Gaja, and Chateau Montelena to Jordon - there is always a perfect glass to suit your meal. Cheers!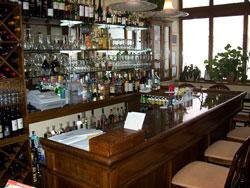 Il Giglio is home to a quaint interior reminiscent of the verdant hills and small towns of Italy. It transports diners to a world of simplicity and authenticity where the focus remains solely on great food. However, we don't underestimate the importance of great wine and fantastic service! Find the restaurant in Tribeca.